Mini Opinion: I Swear, This Always Happens!
We all live lives with our daily routine. But in this mini opinion, I asked some people the same thing they do every day that's rather unusual.
I always use the bathroom 3 times a day – Gavin Carrasco (11)
I sleep with 5 blankets – Yuliza Otero (11)
I drop my phone (on accident) – Gabriella Moran (12)
Beatbox occasionally – Lonny Thomas Jr. (12)
Sleep with my stuffed animal – Yoltzin Sanchez (11)
Get hurt in cheerleading practice – Gigi Garcia (11)
Argue over which artist has the best songs – Evan Pena (11)
I'm bad at driving, so I'm almost crashing my car – Ellie Cerda (11)
I wear a whole bunch of bracelets – Karlos Otero (10)
I laugh so hard and loud with my girlfriend – Kayla Gonzalez (10)
 I spray perfume before the end of every class – Yamilet Hernandez (11)
 I say "I mean" all the time – Destiny Hernandez (12)
I crack my knuckles – Evelyn Ruiz (9)
I fidget with my hands and legs – Rodrigo Gonzalez (9)
I seem to always forget my phone – Ava Maglaya (12)
I like to curl my toes – Maddie Guzman (9)
I have to watch a show to fall asleep – Shay Elechicon (11)
I count whatever I'm eating – Araceli Venegas (11)
I look in the mirror to see the bad things on me – Jayden Austin (11)
I like to mess around with my skin – Evelyn Chavrin (11)
I avoid certain conversations – Connor Gagnon (12)
I usually wake up at 4 am – Lucas Ortiz (12)
I pluck people's ears – Jonathan Espinoza-Luna (12)
Leave a Comment
Your donation will support the student journalists of Romeoville High School. Your contribution will allow us to purchase equipment and cover our annual website hosting costs.
About the Contributor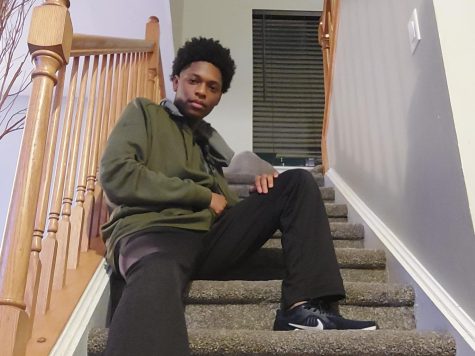 Ivan Jones
Hi, my name is Ivan Jones. I'm a junior and I work as a reporter/photographer for the newspaper. I'm planning on being a police officer for the future,...