The Devil Wears Shein: the Controversies Explained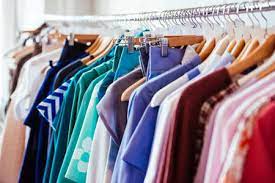 Shein is a popular clothing website that rose to fame during the pandemic, as in-person shopping became scarce. The low prices of the clothing made the website a hit among a rather budget-conscious crowd. But are the clothes really ethically made as the brand claims? Why has Shein been controversial recently?
In 2021, an investigation was led by the Canadian Broadcasting Corporation which found outrageous levels of lead and PFAs (polyfluoroalkyl substances) that have been linked to health problems in clothing for young children and adults, including those who are pregnant. Children, who may put the clothes close to their mouths, are at an increased risk. The chemicals can enter the body through their pores. However, multiple brands have been under fire for having toxic chemicals in their clothing, such as Old Navy and H&M (which are also fast fashion). At low levels, these chemicals are rather harmless, but prolonged exposure to these chemicals can increase a person's risk of developing conditions such as kidney damage.
Additionally, there have been claims of Shein stealing designs from small businesses and independent designers. In 2021, handmade crochet artist Bailey Prado called out the company for stealing and recreating at least 20 different designs. Crocheting by hand is a rather long process; there is extreme precision put into the craft. Shein rips off small artists' work and turns it into an impulse buy for only a few dollars.
The working conditions of the employees have also been questioned. A report from November of 2021 brings some surprising information from multiple factory sites where Shein clothing is made. In the Chinese metropolis of Guangzhou lies thousands of workers sewing fabrics for 12 hours a day so the demand for fashion microtrends can be met. The total hours a week total up to over 75.  These long hours are not rare in the fashion and textile industry. In fact, most workers are migrant workers from places with lower incomes. However, this does not mean the production of the clothes is ethical.
You might want to reconsider before you confirm your $200 purchase. There are ways to reduce your consumption of fast fashion and still get a stylish wardrobe while doing so. Resisting fashion microtrends and developing your own style is one way to prevent impulse shopping. Secondhand shopping either online or in-person at a thrift store can be a source for finding vintage and pre-loved pieces, or maybe you are more on the crafty side, and upcycling your old clothes may be a great fit. But if you don't have the money or finding your clothing size is difficult, it's okay! Just make sure to shop responsibly and look into brands before you splurge.
Leave a Comment
Your donation will support the student journalists of Romeoville High School. Your contribution will allow us to purchase equipment and cover our annual website hosting costs.
About the Contributor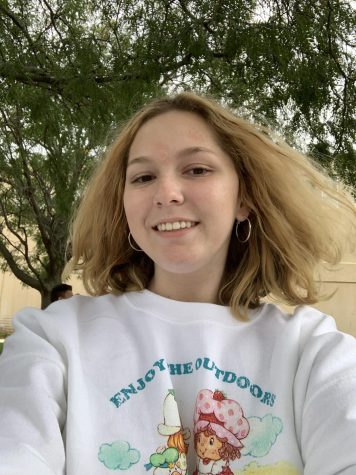 Emi Kirman, Activities Editor/Writer
Hello! My name is Emi Kirman (they/she) and I am the activities editor for the newspaper. I love writing about fashion, clubs/activities, and opinions....