Mini opinion: What is the worst way to ask someone to homecoming?
Text message- Alyssa Kitchens (12)
Through a Tik Tok- Julian Mani (12)
A poster written in pencil- Annabelle Balsiger (12)
Over the phone- Jordan Wackins (11)
With a pickup line- Mannuel de le Rosa (12)
Guilt tripping or forcing them- Sam Boatey (12)
Phone call, text, having someone else asking them- Monica Sandoval (12)
Over text- Vale Garcia (12)
By phrasing it as you're doing a favor like "oh if you have no one else to go with I guess I could go with you"- Logan Anderson (11)
By going to their house when they didn't tell you their address- Adam Bloniarz (12)
Telling them to meet you in the bathroom- Kristyn Sliepka (12)
Through someone else- Meechie Pantin (11)
Asking them the day right before over text- Nazh Macalandong (12)
Either not asking at all or the grand gestures- Chase Carroll (11)
The day of- Myron Brown (12)
Over text- Jan Fruty (12)
Text- Bryce Bowman (12)
A half done proposal or something with no effort- Na'kaia Thomas (12)
Board with a huge crowd- Ivan Jones (11)
In front of a crowd- Kylie welsh (11)
Leave a Comment
Your donation will support the student journalists of Romeoville High School. Your contribution will allow us to purchase equipment and cover our annual website hosting costs.
About the Contributor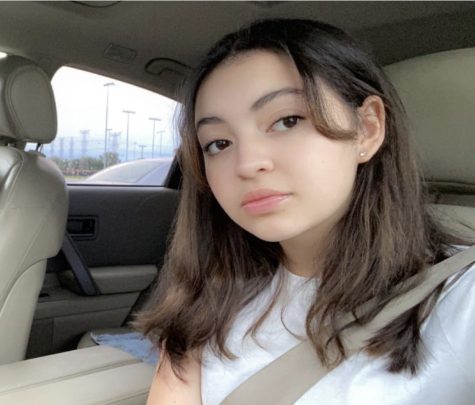 Gabriella Moran
Hello! My name is Gabriella Moran and I am a senior.  I love reading and writing. But After highschool I would like to be an EMT.