Mrs. Brunetti's Book Recommendation
The Kite Runner by Khaled Hosseini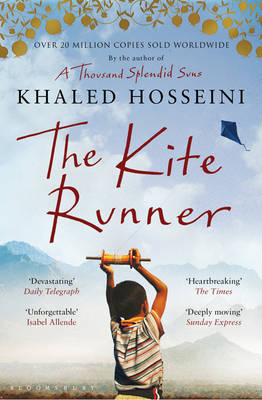 Now, I am well aware of how much some students have or will dislike this book because I was one of those students. In Sophomore year, we read the book The Kite Runner by Khaled Hosseini. Now, as a Senior, I had asked Mrs. Brunetti what her favorite book was. Of course, as any regular reader does, she thought about it for a second because "it changes all the time. Picking one is really hard." She thought some more before deciding on The Kite Runner. It is about two boys named Amir, the protagonist, and Hassan who grew up together in Afghanistan. 
Reading it again now, time seemed to change my opinion on it. The story is deeply meaningful with topics of guilt, responsibility, betrayal, culture, and facing the past. I wish I had taken the time to appreciate all of the symbolism and lessons it has to offer the first time I read it instead of dreading it because it was an assignment.
When I asked Mrs. Brunetti why this book is the one she chose, it was because it "makes you think about what it means to do the right thing even when it might be the most difficult thing." I couldn't agree more. Throughout the book, I felt angry and disappointed with Amir for his actions as a child, but at the same time, sympathetic. Amir was put into impossible situations that no child should be put in and as an adult, he does everything he can to atone for his wrongdoings. Eventually, he gets to heal his wounds, but it was a long journey to get there. It truly makes you think about what would you have done in Amir's shoes and how much difficulty you are willing to go through to do the right thing. Thank you, Mrs. Brunetti, for giving me a reason to read The Kite Runner again. 
Leave a Comment
Your donation will support the student journalists of Romeoville High School. Your contribution will allow us to purchase equipment and cover our annual website hosting costs.
About the Contributor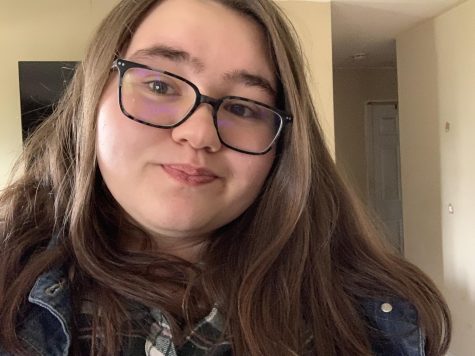 Grace Roth, Writer
My name is Grace Roth and I am a senior. I'm planning on going into nursing but have a passion for reading and writing!

"It always seems impossible...