Pain Remains – Lorna Shore
Metal music is a personal favourite genre of mine so there might be a little bias behind this one. Pain Remains is a Deathcore album released in 2022 by New Jersey band Lorna Shore. This album has been a personal favourite for some time now and I really took an interest in the band since then.
Story continues below advertisement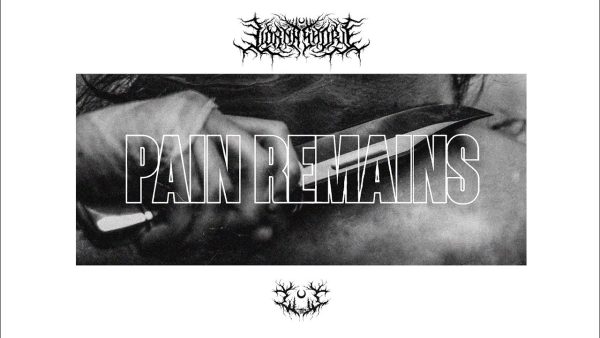 Tracklist: 
Welcome Back O' Sleeping Dreamer

Into The Earth

Sun//Eater

Cursed To Die 

Soulless Existence 

Apotheosis 

Wrath 

Pain Remains

I

: Dancing Like Flames

Pain Remains

II

: After All That I've Done I'll Disappear

Pain Remains

III:

In a Sea of Fire
Ratings:
8.9/10. A very strong opening– really lays the foundation for the rest of the album. Good tone and very dark and disturbing themes and lyrics

7.8/10. A good 2nd track. The slightly symphonic opening goes pretty well. The breakdown is also fairly good.

9.8/10. Really good intro, and very strong and powerful lyrics. I love the allusion to the story of Icarus in the chorus. Very good, very nice.

9.9/10. Personal favourite. The intro is one of the hardest things in this whole album, I love it so much.

7.8/10. Kind of a slow song but it makes up for it by using a cold atmosphere to shroud the song in darkness and scary-ness kinda.

8.75/10. It's alright– it's very fast-paced and the vocals come out really nice on this one.

9.8/10. I don't know why but this one's a little silly. It got the strong and forceful themes from the rest of the album but– I don't know it just comes out funnier than the rest

9.6/10. The way it starts is slow, but when it gets into the song itself it gets a lot better.

9.9/10 picking up directly after the last one it's really good the way it plays out. From continuing the song as this one it does really well.

10/10. Beautiful, perfection. From the intro to the final note, this thing slaps MAJORLY. Best song of the whole album
Overall: 
Overall, Pain Remains is a fairly good album (personal bias aside) and its use of symphonic melodies combined with the heavy thundering metal riffs and drums and roaring and screeching vocals just makes it a really good album.
Thanks for reading this silly review I hope you liked it.
Make sure to do the Google form below if you want your favourite album, EP, single or whatever to be featured in another review. :3
https://docs.google.com/forms/d/e/1FAIpQLScTYgbm95a2jjB06hM1mzVegANFm6mr1ot0_bIq5YUSO4uGDw/viewform?usp=share_link
(stream girl_idk on all major platforms btw)